Arturia Beatstep – speciale aanbieding
Levertijd 2 a 3 weken
De beatstep is een USB pad-controller en een stepsequencer.
Ergens anders goedkoper? Geen probleem. Klik op ONDERHANDEL en we zullen een lagere prijs bieden !!


Heb je hulp nodig? Neem contact met ons op Laat feedback achter
Categories: Aanbiedingen, Arturia, DAW Controllers, Drums
Laat feedback achter

Studio de Dijk biedt de unieke mogelijkheid om online te
ONDERHANDELEN
 over de prijzen.
Ook al proberen wij de prijzen 
aktueel en scherp
 te houden, toch kan het zijn dat je vindt dat een prijs niet klopt.
In dat geval
kun je over de prijs onderhandelen en maak je kans op een
EXTRA KORTING TOT MEER DAN 10%
Heb je een artikel ergens anders goedkoper gezien?
Geen probleem, klik op 
ONDERHANDEL
 en wij zullen een lagere prijs bieden. Ook concurreren wij met 
buitenlandse online-shops !!!
 Mail ons de link waar je het artikel 
goedkoper
 hebt gezien via ons 
ONDERHANDEL-FORMULIER
.
KLIK HIER en ONDERHANDEL over de prijs
Wij bezorgen door geheel 
Nederland
 en 
Belgie
.
Bij bestellingen boven de EUR 39,- rekenen we 
geen bezorgkosten.
 (onder de EUR 39,- is dit slechts 5,95)
De beatstep is een USB pad-controller en een stepsequencer.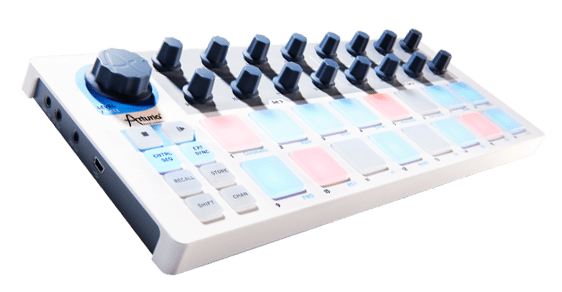 What is BeatStep?
BeatStep was designed to give you the control you need, whether you're working with your favorite DAW or loop triggering software, VST instrument or effect, drum software, DJ app, MIDI synth or even analog gear with CV/Gate inputs. The possibilities are nearly endless.
BeatStep fulfills multiple requirements for a wide variety of musicians. It's truly a chameleon, ready and able to become many things to many people. No other compact pad controller on the market offers this level of control plus a step sequencer at such an amazing price.
What can you do with it?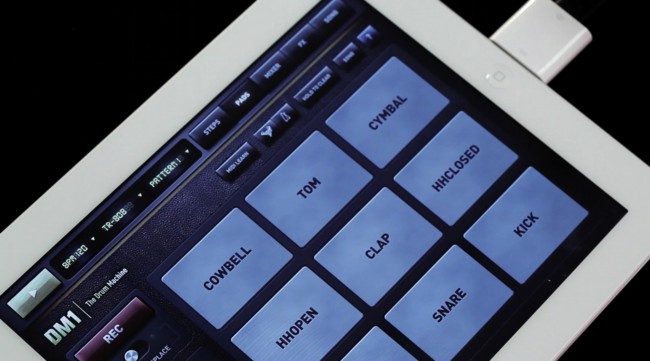 Play with any drum software
BeatStep's 16 pads are both pressure- and velocity-sensitive, which means they are able to capture the nuances of your performance. BeatStep is the perfect control surface for producers and percussionists using iPads® or software instruments such as BFD, Kontakt, Live's Drum Rack, EZ Drummer, Addictive Drums, Geist or Reason's Kong.
Sequence Analog and Software synthesizers
BeatStep goes way beyond the typical pad controller by doubling as a step sequencer. This opens up a new world for anyone who uses MIDI modules, CV/Gate synths like the MiniBrute or MicroBrute, or plug-ins on their computer via USB. While a sequence is playing you can switch to Controller mode and use the pads and knobs to enable and disable effects, tweak filters, alter attack and decay times on plug-ins, etc. BeatStep will bring your ideas to life and enhance your live performances in an unlimited number of ways.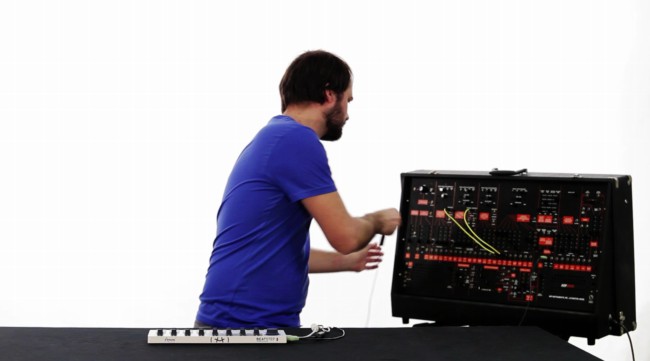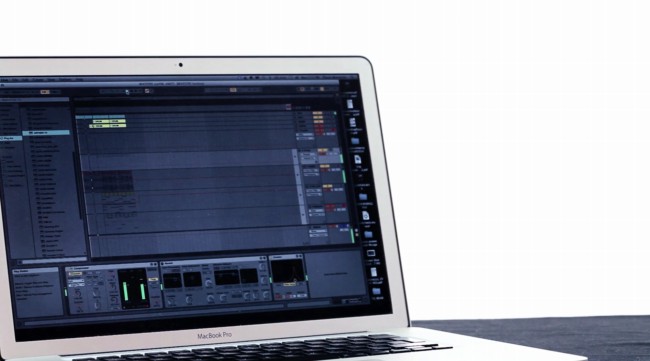 Enhance your live performances and DJ sets
Whether you use Ableton Live, Traktor, Serato or any other DJ/clip playback software, the BeatStep pads are perfect for launching samples or enabling effects. The 16 encoders give you lots of mapping options for EQs, filters, delays and other performance effects. BeatStep makes a stylish and portable companion to your other DJ control surfaces.
Control your MIDI-compatible gear
BeatStep is the perfect solution for stage performers looking for a way to send MIDI messages and control changes to their hardware and workstations. Thanks to the included MIDI Control Center software, mapping BeatStep to your needs becomes a breeze.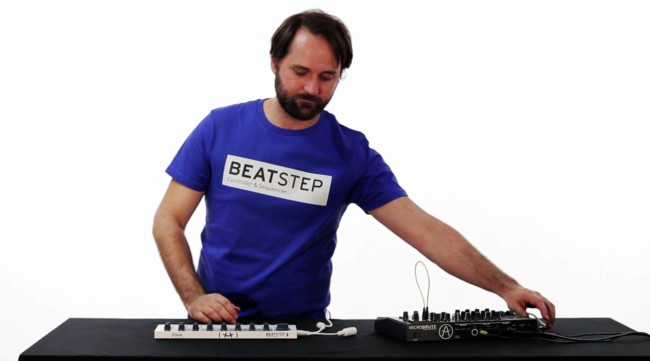 MIDI Controller Mode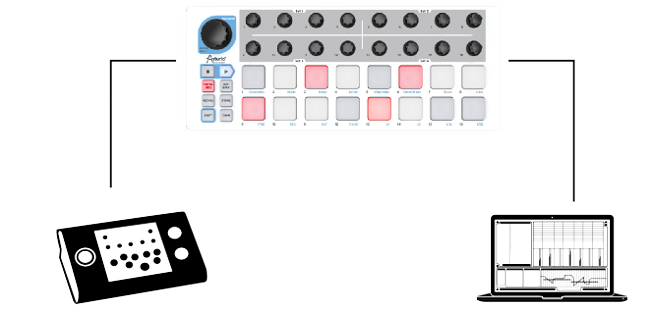 With 16 velocity- and pressure-sensitive pads, BeatStep is the perfect compact solution for playing percussion. The ultra-sensitive pads allow for great dynamic performances. The 16 encoders can be assigned to adjust parameters that allow further real-time control over your drum sounds.
The 16 pads can be configured individually for:
1. note generation
2. MIDI CC buttons
3. Sending program change messages
And with 16 user presets you can have a controller setup for every occasion.
When used to send note data, these ultra-sensitive backlit pads can send velocity and pressure information in either Gate or Toggle mode. These options allow you to use the pads to play drum and percussion parts using a drum module (Gate), or you can use them to trigger notes and hold drone tones on a synthesizer (Toggle).
In MIDI CC mode the pads can be used as assignable switches for your favorite DAW functions, or used to trigger clips or effects in a looping DAW or DJ application.
In MIDI Program change mode you can send program change messages as well as bank change messages.